تعلم الارقام بالعربية – Learn Arabic Lesson 1: Numbers
تعلم الارقام بالعربية – Learn Arabic Lesson 1: Numbers
الدرس 01: تعليم الارقام بالعربية والانجليزية للاطفال بالصوت والصورة
مرحبا بكم متابعينا الكرام, اليوم سنبدأ على بركة الله في سلسلة تعلم اللغة العربية سواءا للأطفال أو للاجانب الذين يرغبون في تعلم لغة القرآن الكريم. وتعتبر هذه اللغة من اثرى اللغات واقدمها و
تحتل المرتبة الثالثة من حيث عدد الناطقين بها.
وسنبدأ درس اليوم الارقام بالعربية والانجليزية بالصوت والصورة وبطريقة مسلية.
Easy way to learn Arabic numbers
و

نترككم الآن مع الدرس الاول من دروس اللغة العربية الذي يسلط الضوء فيه على طريقة نطق وكتابة الارقام العربية بالاضافة لمرادفاتهم باللغة الانجليزية.
الارقام بالعربية والانجليزية
نرجوا أن تكون درس الارقام بالعربية والانجليزية قد أفادكم ونال إعجابكم وما يسعنا إلا ان نشجعكم على المراجعة و الاجتهاد في مسيرتكم التعليمية والله ولي التوفيق. يسعدنا أن تشاركونا  آرائكم في الدروس المقدمة كي نمدكم بالافضل.

لا تبخلوا في نشر هذه الدروس فالدال على الخير كفاعله وأرسلوها لمن تحبون ???? نسأل الله أن يتقبل هذا العمل ويجعله في ميزان حسناتنا وحسنات من قرأ و نشر وشارك.
إشترك في قناتنا على اليوتيوب وتوصل بأحدث الدروس والشروحات أولا بأول
???? Subscribe
to get free exclusive English lessons & worksheets
????
???? ???????? Follow My Facebook page to get latest updates ???????? ????
????????????????????????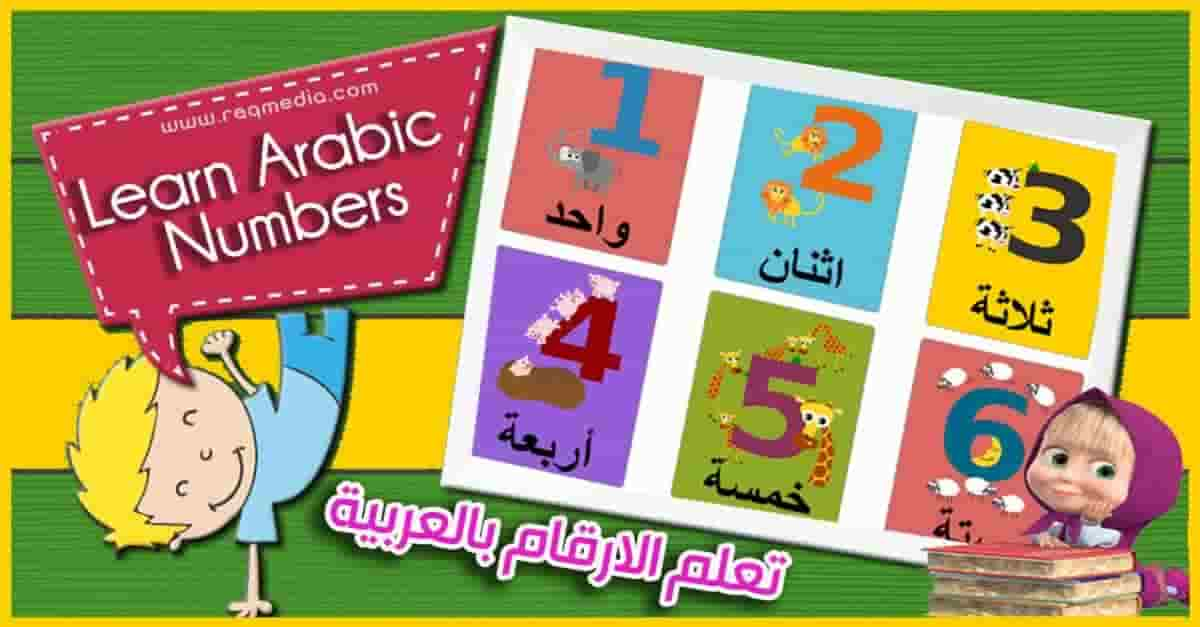 Other Popular Articles - قد يعجبك أيضا