Learn Arabic Grammar – جمع المؤنث السالم
Learn Grammar In Arabic Irregular Plural
Learn Arabic Grammar – جمع المؤنث السالم
الدرس 16: تعلم قواعد اللغة العربية – جمع المؤنث السالم بالصوت والصورة
نلتقي معكم من جديد في سلسلة تعلم النحو العربي و التصريف الصحيح سواءا للأطفال أو للأجانب الذين يرغبون في تعلم لغة القرآن الكريم. وسنتناول بالشرح جمع المؤنث السالم وملحقاته في درس اليوم بالصوت والصورة وبطريقة مسلية.
جمع المؤنث السالم
ويعرف جمع المؤنث السالم عادة بانه كل ما دل على أكثر من اثنتين بزيادة ألف وتاء مضمومة في الرفع، أو مكسورة في حالتي الجر والنصب على مفرده، مع بقاء المفرد سالما من التَّغيير دوما.


تابع معنا

الدرس السادس عشر من دروس اللغة العربية عبر هذا الشرح المميز جمع المؤنث السالم.
حاول تكرار الملاحظات و كتابتها لحفظها بطريقة أسرع وأكثر كفاءة. وسيساعد ا
لمبتدئين
في تعلم النحو و يلخص نصائح عامة للإعراب الصحيح.
Learn Grammar In Arabic Irregular Plural
نرجوا أن يكون هذا الدرس قد أفادكم ونال إعجابكم وما يسعنا إلا أن نشجعكم على المراجعة و الإجتهاد في مسيرتكم التعليمية والله ولي التوفيق. يسعدنا أن تشاركونا آرائكم في الدروس المقدمة كي نمدكم بالأفضل.

لا تبخلوا في نشر هذه الدروس فالدال على الخير كفاعله وأرسلوها لمن تحبون ???? نسأل الله أن يتقبل هذا العمل ويجعله في ميزان حسناتنا وحسنات من قرأ و نشر وشارك.
---
إشترك في قناتنا على اليوتيوب وتوصل بأحدث الدروس والشروحات أولا بأول
???? Subscribe
to get free exclusive English lessons & worksheets
????
???? ???????? Follow My Facebook page to get latest updates ???????? ????
????????????????????????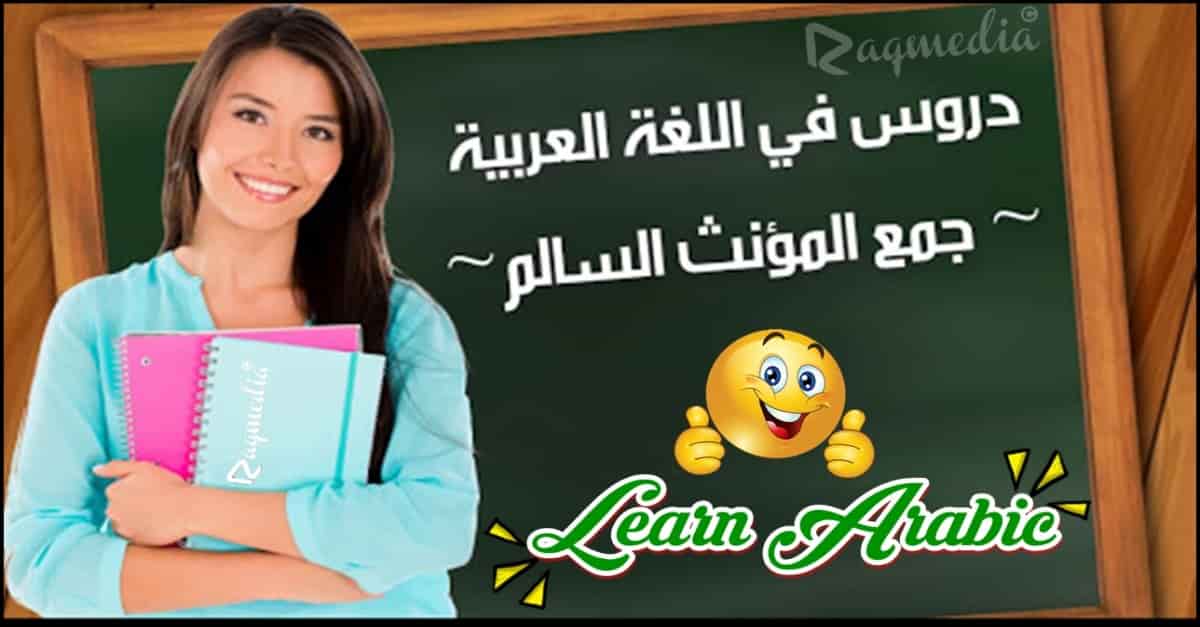 Other Popular Articles - قد يعجبك أيضا