تعلم الحروف الأبجدية العربية – Learn Arabic Alphabet
Learn Arabic Alphabet – تعلم الحروف الأبجدية
نواصل متابعينا الكرام في سلسلة تعلم اللغة العربية سواءا للأطفال أو للأجانب الذين يرغبون في تعلم لغة القرآن الكريم. وسنتعلم في درس اليوم الحروف الأبجدية بالعربية بالصوت والصورة وبطريقة مسلية. وقد حدد عدد حروف اللغة العربية ب 28 حرفا.
الدرس 6: تعلم الحروف الأبجدية العربية بالصوت والصورة
وتعد الحروف الأبجدية العربية من المفردات الاساسية لكل متعلم جديد خصوصا وذلك لتواتر استعمالها في خطاباتنا سواءا المنطوقة او المكتوبة. يمكنك مشاهدة أنشودة الحروف من هنا.


تابع معنا

درس الخامس من دروس اللغة العربية عبر هذا الفيديو التعليمي الذي نسلط فيه
الضوء
على طريقة نطق وكتابة الحروف الأبجدية العربية حسب ترتيبها:
أ,ب,ت,ث,ج,ح،خ،د،ذ،ر،ز,س،ش،ص،ض،طـ،ظ،ع،غ،ف،ق،ك،ل،م،ن،ه،و،ي.
حاول تكرار الحروف و كتابتها لحفظها بطريقة أسرع وأكثر كفاءة. ويعود هذا الترتيب إلى السنة التسعين هجرية. وتعرف أيضا بالحروف العربية, الحروف الهجائية أو الحروف الأبجدية.
Fun Way To Learn The Arabic Alphabet
نرجوا أن يكون درس الحروف الابجدية العربية قد أفادكم ونال إعجابكم وما يسعنا إلا أن نشجعكم على المراجعة و الإجتهاد في مسيرتكم التعليمية والله ولي التوفيق. يسعدنا أن تشاركونا آرائكم في الدروس المقدمة كي نمدكم بالأفضل.

لا تبخلوا في نشر هذه الدروس فالدال على الخير كفاعله وأرسلوها لمن تحبون ???? نسأل الله أن يتقبل هذا العمل ويجعله في ميزان حسناتنا وحسنات من قرأ و نشر وشارك.
إشترك في قناتنا على اليوتيوب وتوصل بأحدث الدروس والشروحات أولا بأول
???? Subscribe
to get free exclusive English lessons & worksheets
????
???? ???????? Follow My Facebook page to get latest updates ???????? ????
????????????????????????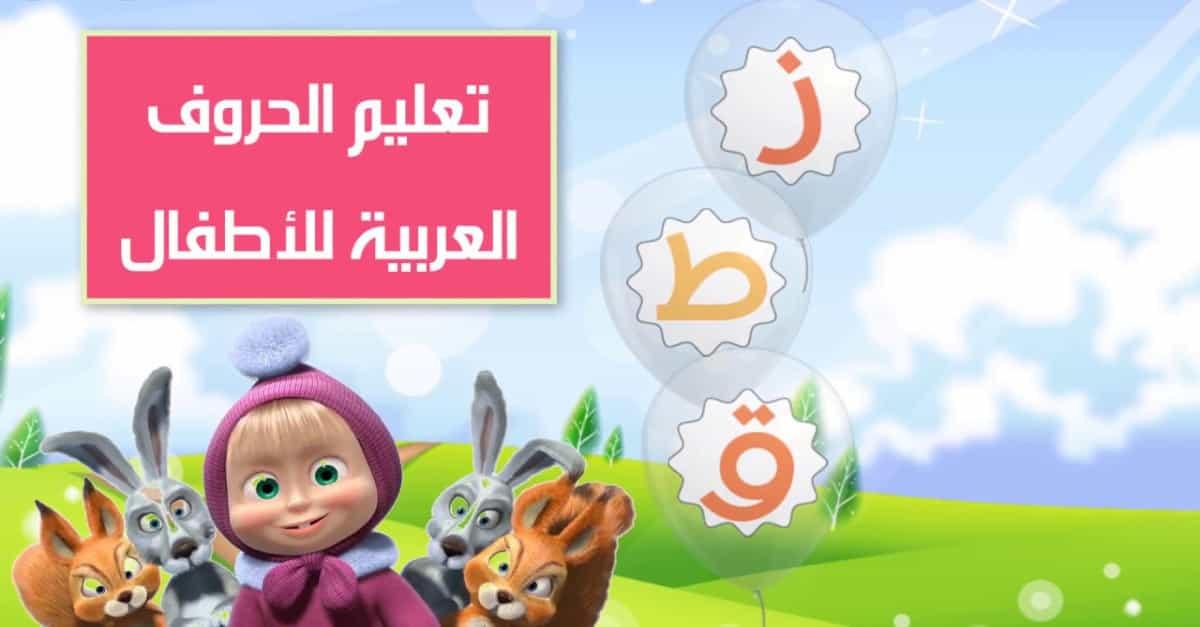 Other Popular Articles - قد يعجبك أيضا