In our vocabulary lesson we are going to learn the different items that you may find in your bedroom. You will need this vocabulary when talking about your house or daily activities. This English lesson provides you with the proper pronunciation, translation and worksheets to fasten your learning with fun.
In the Bedroom Vocabulary – Basic English
You can learn some example through our interactive course in the video below. Here you can listen, repeat and simply practice your body parts names in English. ????????
Names Of Bedroom Items with Arabic Translation:
These are the most common bedroom items in English with their equivalents in Arabic:
الإنجليزية للمبتدئين: أسماء الأشياء في غرفة النوم باللغة الإنجليزية بالصوت والصورة
الساعة الحائطية = the clock
الخزانة الجانبية = the bedside table
مصباح المكتب = the table lamp
المكيف الهوائي = the air-conditioner
حامل الملابس= the hat stand
مجفف الشعر = the hairdryer
Here are the proper pronunciation of the bedroom items names. Enjoy!!
Bedroom Furniture Names Flashcard: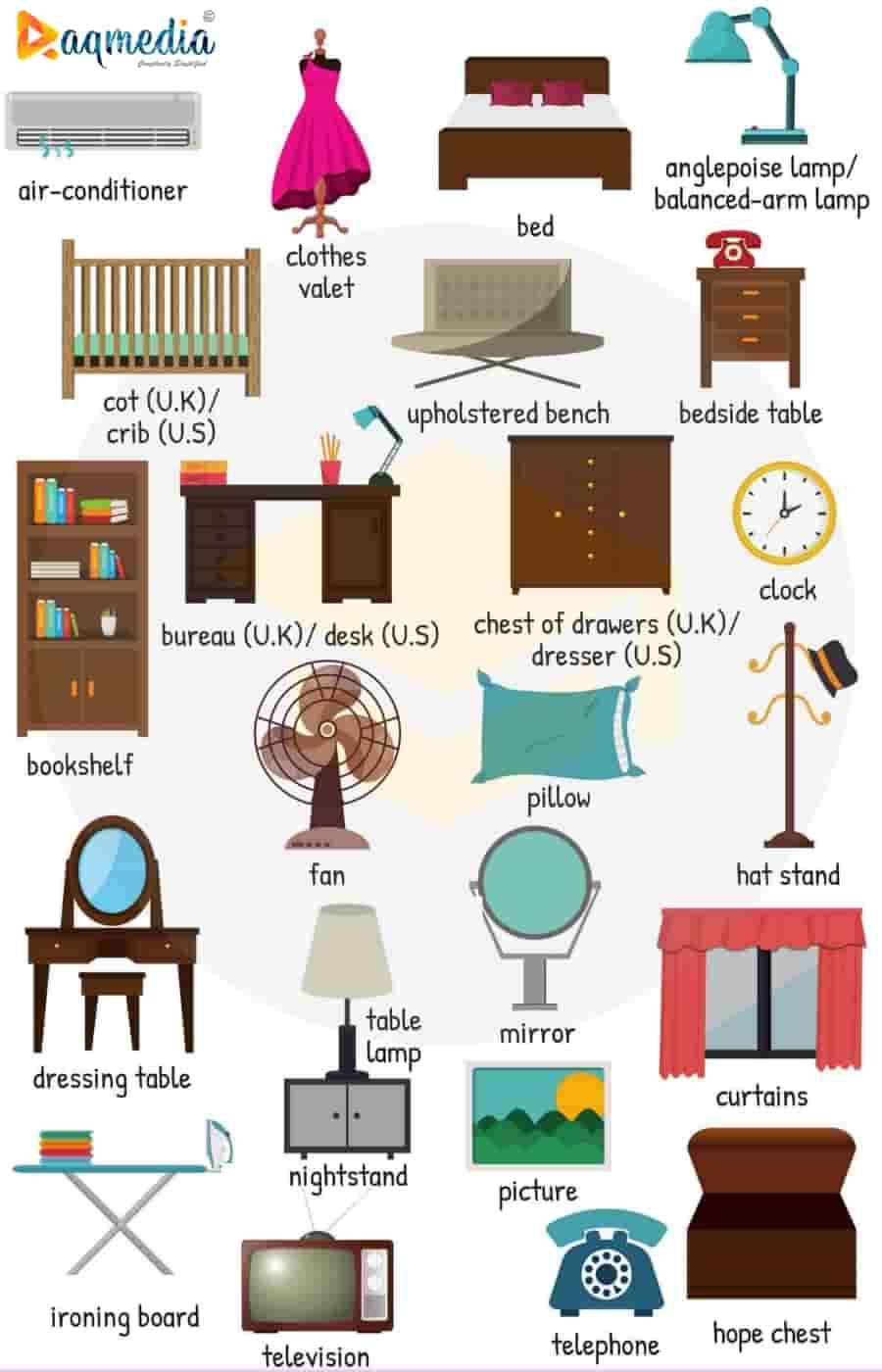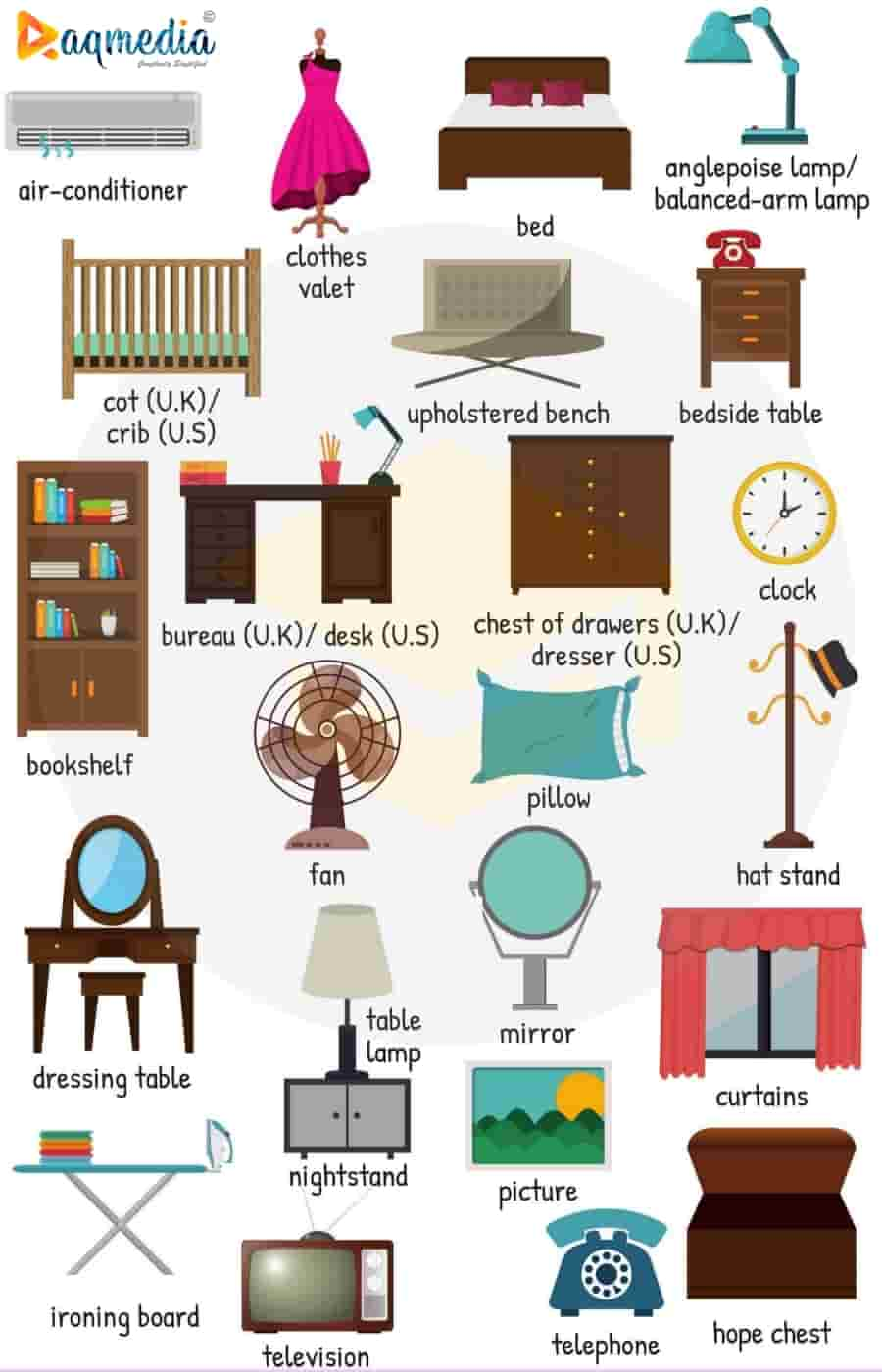 Pin
Bed Types Names: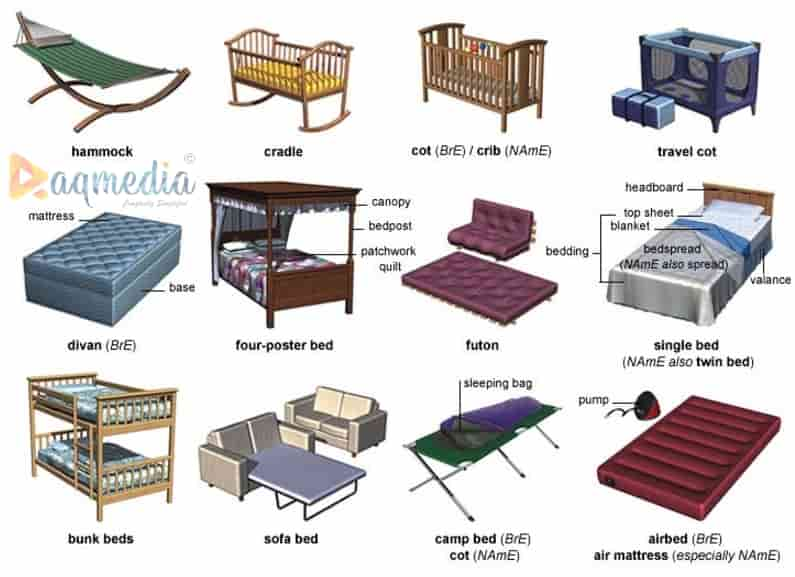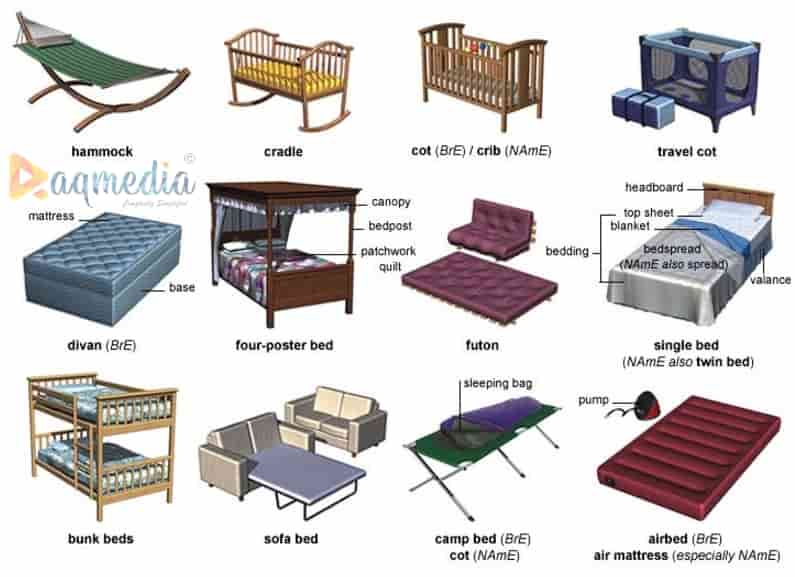 Pin
Download free human body parts vocabulary worksheets and flashcards for beginners from the link below. This vocabulary lesson is targeted to the beginners and intermediate to build their basic vocabulary in English and help them speak confidently.
For more fun, you are welcome to join our Facebook group and page below.
Thanks for your attention. Hope you liked the lesson and see you again in an other English lesson in our coming courses. Don't forget to subscribe to our newsletters to receive new tips right to you inbox.
---
Other Popular Articles - قد يعجبك أيضا