In our vocabulary lesson we are going to learn the different clothes and accessories names that we put on everyday depending on the weather conditions. Each one of us has his or he own style of clothing or look. This English lesson provides you with the proper pronunciation, translation and worksheets to fasten your learning with fun.
Clothes Names List – Learn Basic English Vocabulary
You can learn some examples through our interactive course in the video below. Here you can listen, repeat and simply practice clothes and accessories names in English. ????????
Names Of Clothes and Accessories with Arabic Translation:
These are the most common clothes and accessories in English with their equivalents in Arabic:
الإنجليزية للمبتدئين: أسماء الملابس باللغة الإنجليزية بالصوت والصورة
الملابس= the clothes
الفستان = the dress
القميص = the shirt
القميص نص كم = the t-shirt
السراول = the trousers
المعطف = the coat
بدلة = the suit
القبعة = the hat
الحذاء = the shoes
الحزام = the girdle
وشاح= the shawl
العمامة = the turban
الخاتم = the ring
القلادة = the necklace
الشعر المستعار = the wig
السراويل القصيرة = the shorts
الصدرية = the vest
السترة = the sweater
سترة رياضية = the blazer
قبعة شمسية = the cap
Clothes Names Flashcard: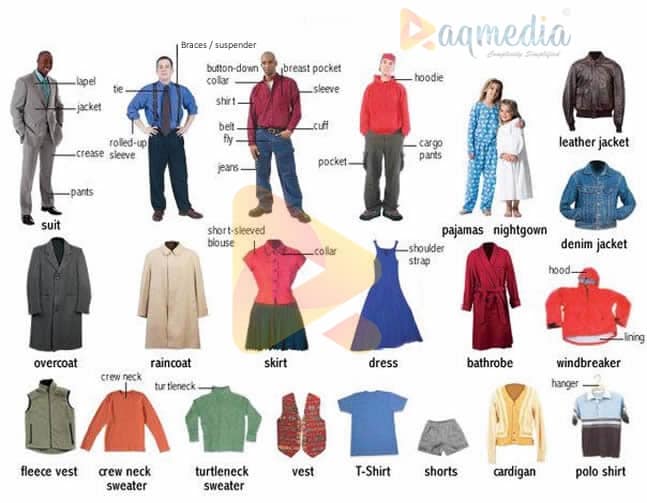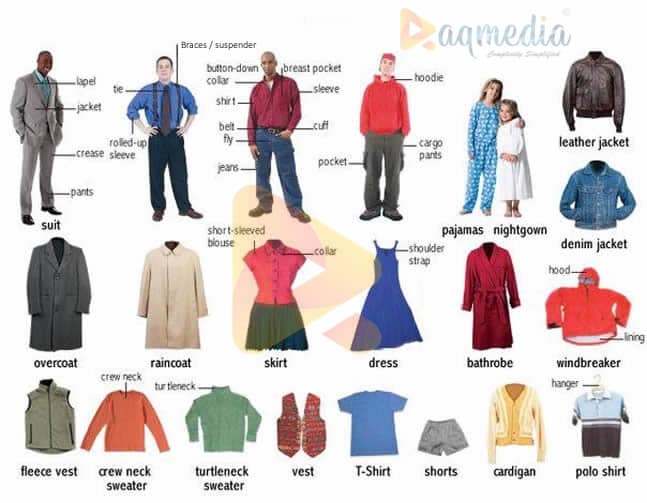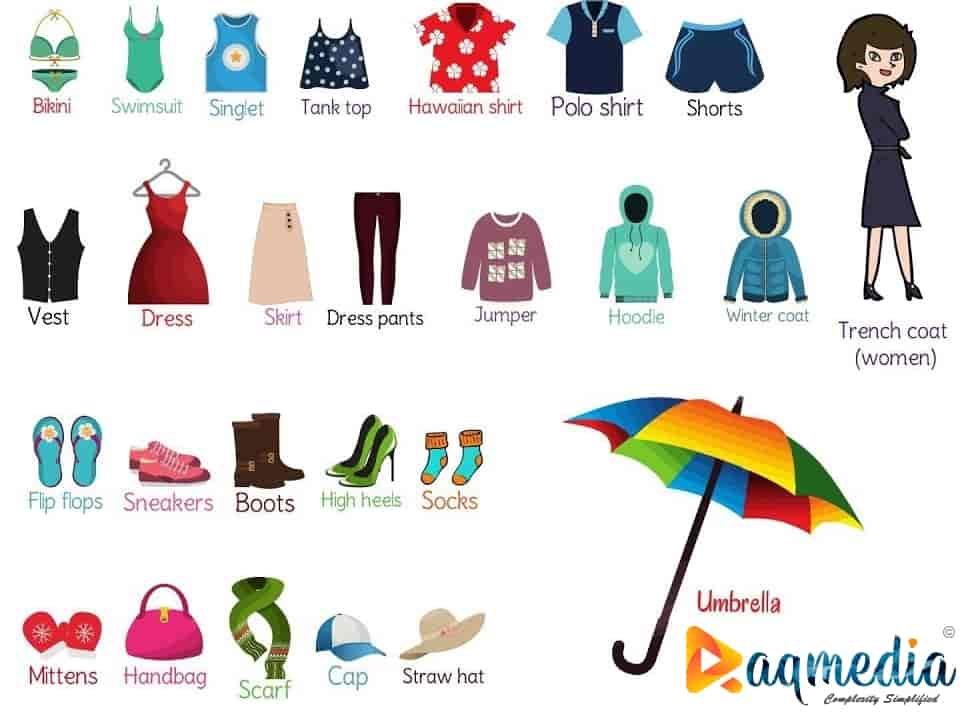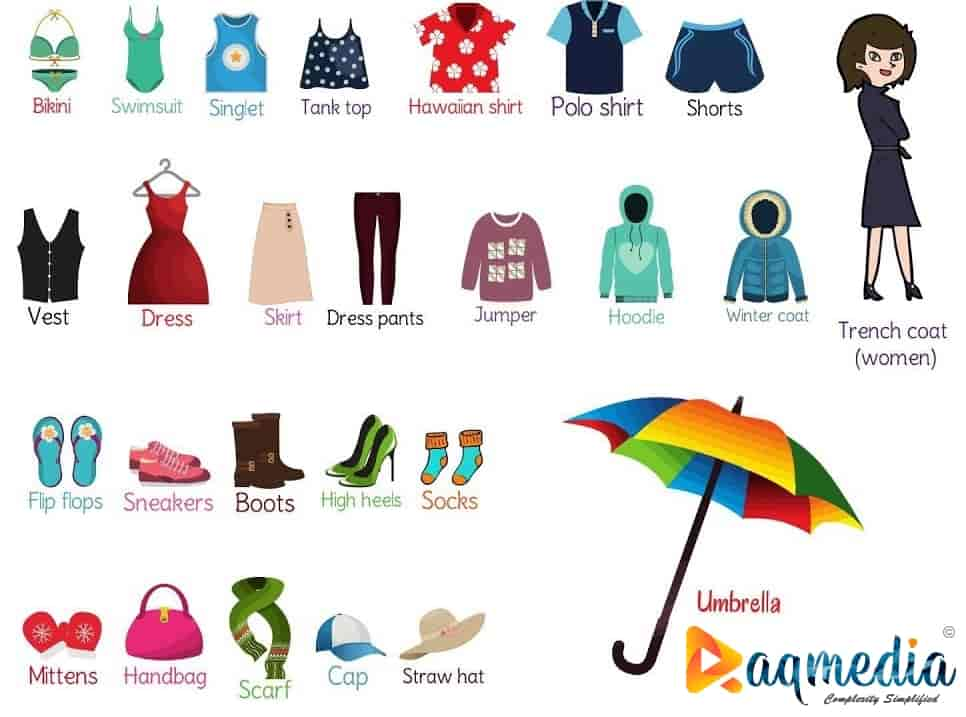 Accessories Names Flashcard: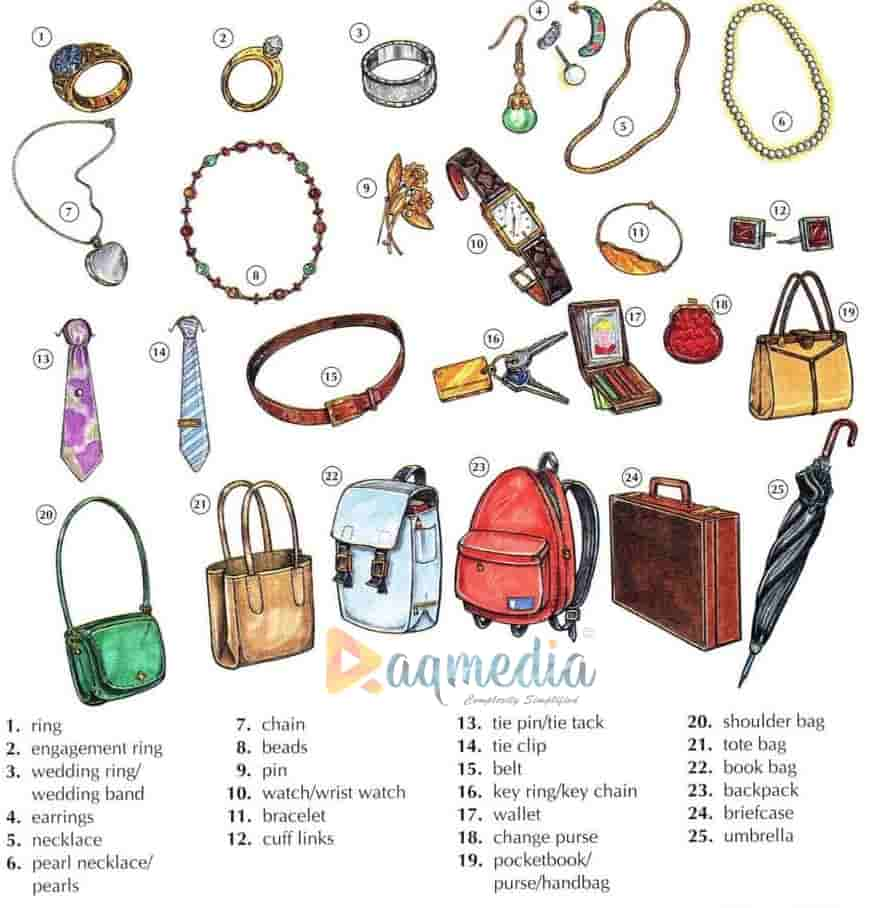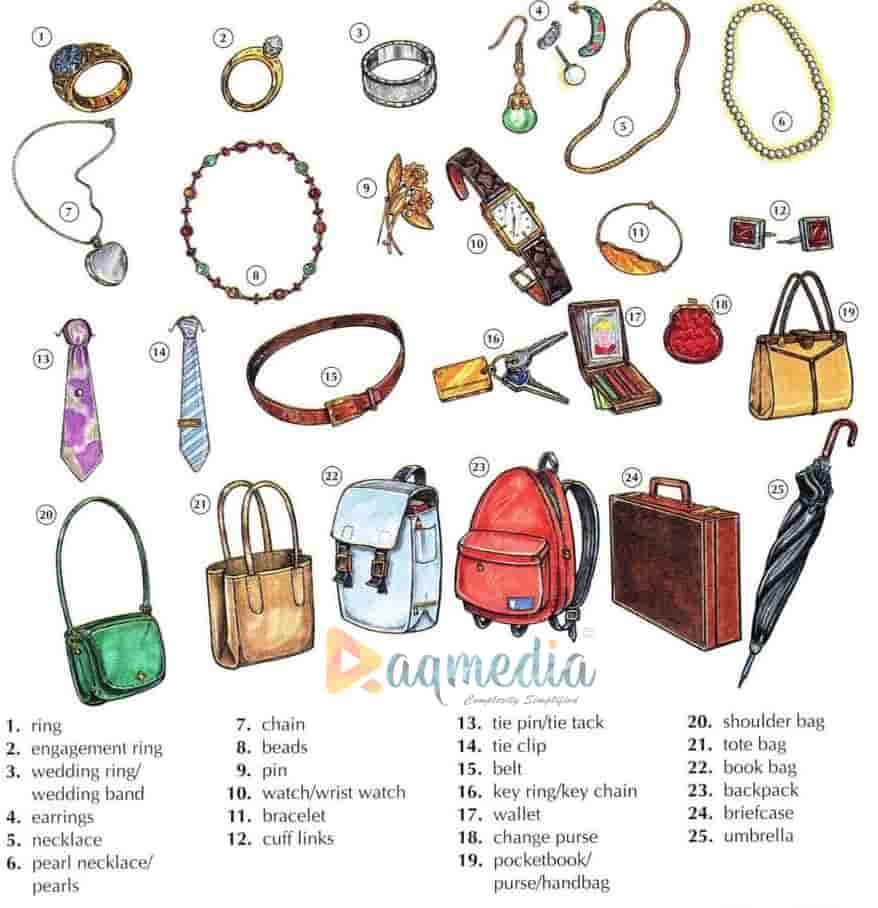 Download free clothes and accessories vocabulary worksheets and flashcards for beginners from the link below. This vocabulary lesson is targeted to the beginners and intermediate to build their basic vocabulary in English and help them speak confidently.
---
Here are the proper pronunciation of the clothes items names with this funny song. Enjoy!!
Other Popular Articles - قد يعجبك أيضا