Most Common Questions In English Conversation
تعلم اللغة الانجليزية: أكثر الأسئلة الإنجليزية إستخداما في الحياة اليومية مترجمة
Most Common Questions In English Conversation
Learning a language is certainly one of the best decision one can carry. However; throughout that journey you will need to ask and answers questions. In fact, that is one of the secrets of being successful in life as a whole. In our English language online learning we will focus on some of the most common questions that beginners may face.
EFL / ESL Speaking lessons: Asking Questions in English
To form a question you should start your sentence with a "WH" word like:
What …
 Who …
Where … 
when … 
why … 
How …
And you must end it with a question mark " ? " …
You can learn some example through our interactive course in the video below. Here you can listen, repeat and practice simpler answers to tell the most common questions used in a daily basis by English speakers. ????????
تعلم اللغة الانجليزية: أكثر الأسئلة الإنجليزية إستخداما في الحياة اليومية مترجمة
Examples Of Most Common Questions:
So as usual there are different questions that you use to inquire about something depending on the formality of the situation:
Formal Expressions:
What's your name
How can I help you?
Do you speak English?
What time is it?
Where are you from?
How old are you, Sir?
What is you job?
Are you fine?
Have you got a minute?
What's going on?
Informal Expressions:
What is that?
What's up?
How is it going?
Really!
Are you sure?
Why not?
For more practice check this listening podcast to have more tips on how to ask and answer questions properly with a native speaker. The link to related vocabulary worksheets, activities and games for beginners will be available
here
soon. This vocabulary lesson is targeted to the beginners and intermediate to build their basic vocabulary in English and help them speak confidently.
Thanks for your attention. Hope you liked the lesson and see you again in an other English lesson in our coming courses. Don't forget to subscribe to our newsletters below to receive new tips right to you inbox.
---
إشترك في قناتنا على اليوتيوب وتوصل بأحدث الدروس والشروحات أولا بأول
???? Subscribe
to get free exclusive English lessons & worksheets
????
???? ???????? Follow My Facebook page to get latest updates ???????? ????
????????????????????????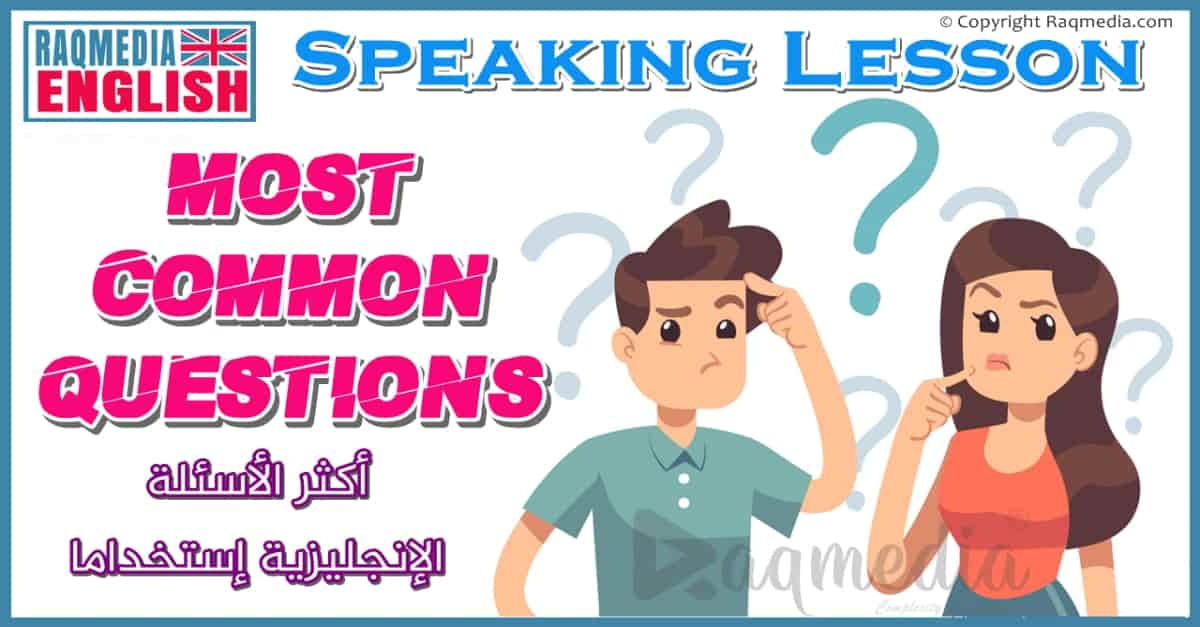 Other Popular Articles - قد يعجبك أيضا