Making an Appointment in English – ESL Vocabulary
Making an Appointment in English – ESL Vocabulary
Making an appointment is one of the basic tasks that businessmen and businesswomen as well as secretaries carry on a daily basis. However, that is also a very important requirement that language learners ought to acquire.
The task may take place via means of communication such as mobile phones, telephones, social media or personally when you meet the person to fix the next meeting. Apart from formal situations, you can also make appointments informally with your friends and family members for example to hang out or arrange a study meeting etc …
EFL / ESL speaking lessons: Making Appointments in English
Now it's time to let you with this interactive course in the video below. Here you can listen, repeat and practice simpler answers to tell the most common phrases to make an appointment in English. ????????
تعلم اللغة الانجليزية: تحديد موعد إجتماع بالإنجليزية مترجمة
Examples Of Expressions Used to Make An Appointment:
So as we said before there are different expressions depending on the formality of the situation:
Formal Expressions:
Sir, can we meet next Monday?
Shall we have a meeting in the office to discuss the issue?
Sir, Are you available on the 1st of February?
Are you free next weekend?
I called to make an appointment  as soon as possible.
Can you assign me an appointment on Saturday morning?
Informal Expressions:
Let's meet this evening, Sarrah.
When can I talk to you, dear?
Dear! Do you have any time available this afternoon?
Sweet, can I meet you next weekend?
Berry! how about today at the supermarket?
Is next Tuesday convenient for you Ahmed?
For more practice check this listening podcast to have more tips on how to perfectly have an appointment assigned and how to accept, cancel or decline it properly.
The link to related vocabulary worksheets, activities and games for beginners will be available here soon. This vocabulary lesson is targeted to the beginners and intermediate to build their basic vocabulary in English and help them speak confidently.
Thanks for your attention. Hope you liked the lesson and see you again in an other English lesson in our coming courses. Don't forget to subscribe to our newsletters to receive new tips right to you inbox.
---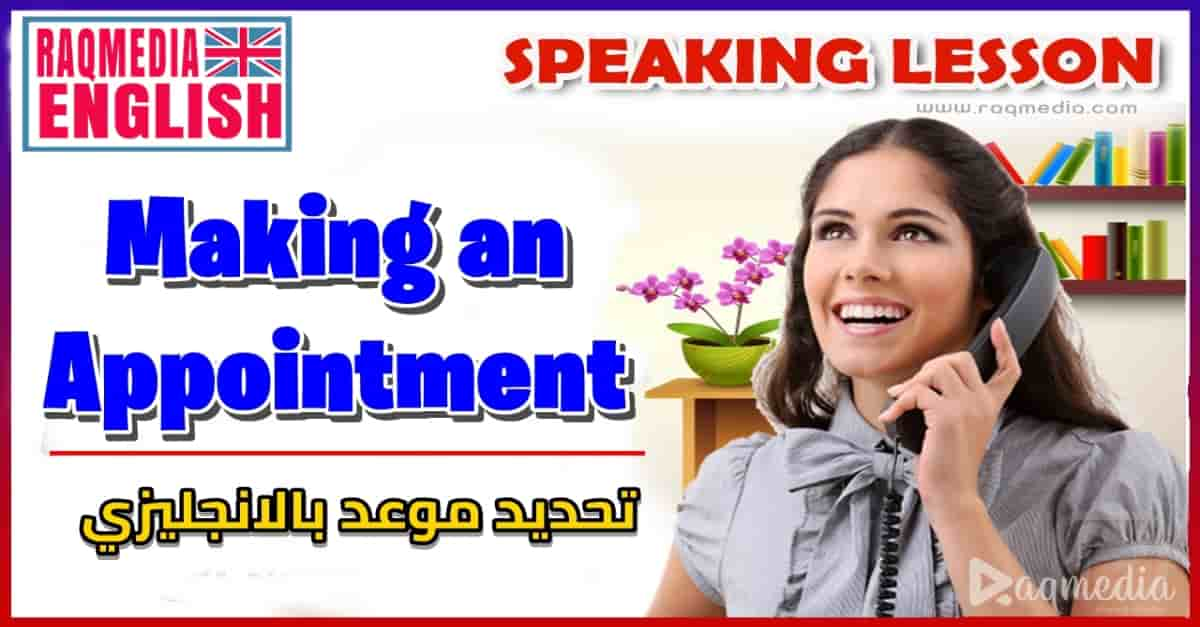 Other Popular Articles - قد يعجبك أيضا