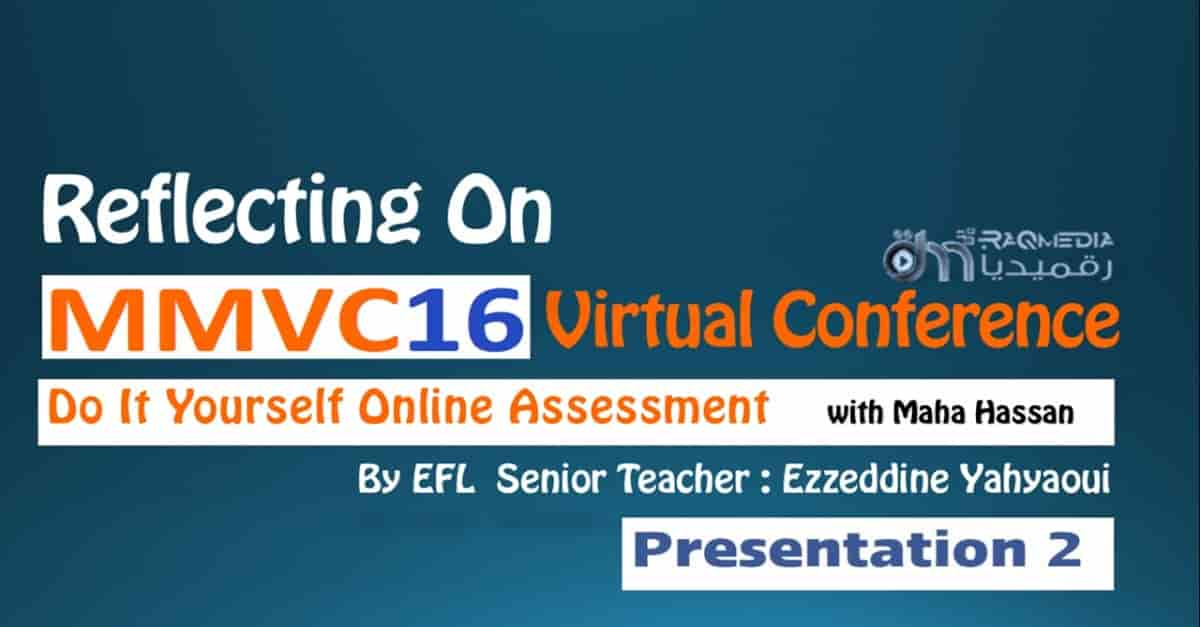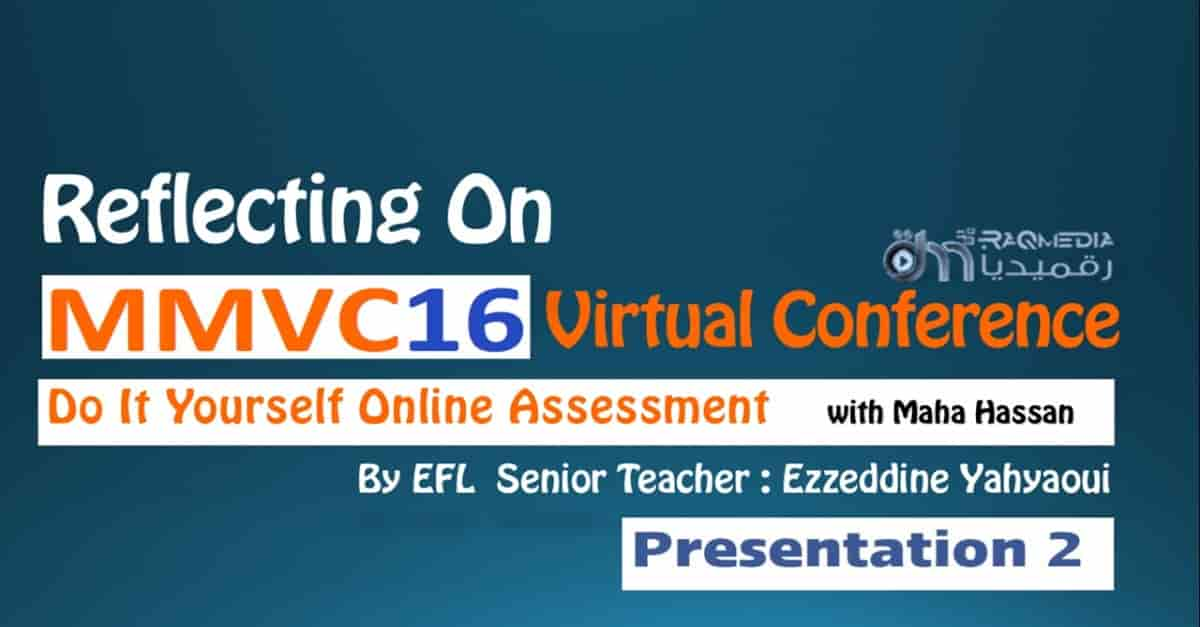 Do It Yourself Online Assessment with Maha Hassan
Reflecting On MoodleMOOT Virtual Conference Presentaion 2
1. About The Course:
MMVC16: Do It Yourself Online Assessment 
August 6, 2016 09:00
Duration : 45 Minutes
2. Overview Of The Course: In this webinar
M. Hassen dealt with the different types and kinds of assessment along with a focus on the way we can use technology to assess our students' achievement more accurate. She offered an interesting alternatives of online assessment websites and services.
Online Assessment
3. Challenges:
The possible challenges are:
a. Some students will not be comfortable using an online assessment – as this is new!

b. Some teachers also need a lot of training to master the online tools.

c. There is fear of hacking!

d. Some institutions and pupils don't have access to Internet.
4. Possible Ways out:
I think we can overcome some of these challenges by collaboration among teachers to share knowledge, tricks and tips that will be a shortcut to the mastery of online tools for assessment purposes. 
Second, at a large scale, policy makers should think of providing more opportunities and have more faith in technology as a means of prosperity and advancement and thus investing more money on it.
---
---
Thanks for your attention. Hope you liked the lesson and see you again in an other English lesson in our coming courses. Don't forget to subscribe to our newsletters to receive new tips right to you inbox.
Other Popular Articles - قد يعجبك أيضا