Bathroom Vocabulary – English Conversation
Conversation Skills: Bathroom Items Names
Hi sweeties;
We are back with an other English language vocabulary lesson to learn the different ways to ask and talk about the toilet items names in English. As a new learner, you will need to use these expressions to talk about the things you would need while bathing , having a shower or brushing your teeth.
Americans use the word "restroom".
Let's have an idea about the items you may find in a bathroom.
أسماء أدوات الحمام باللغة الانجليزية المفردات الانجليزية
Well! Let's take some of the activities that takes place in a bathroom:
shower or bathe,
wash one's hands shave a beard,
comb or brush one's hair,
apply cosmetics or brush one's teeth.
For full tools and items that you may find in bathroom, check the following illustration to learn the names:
Bathroom Items Names Illustration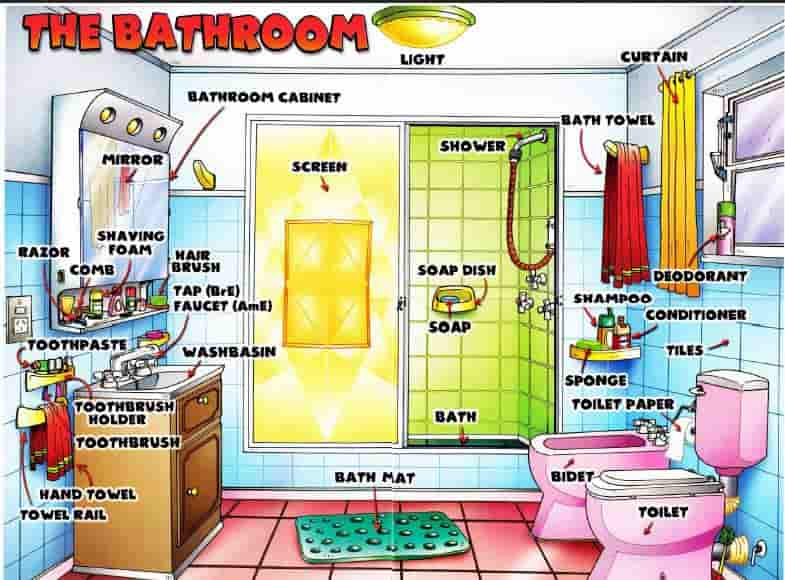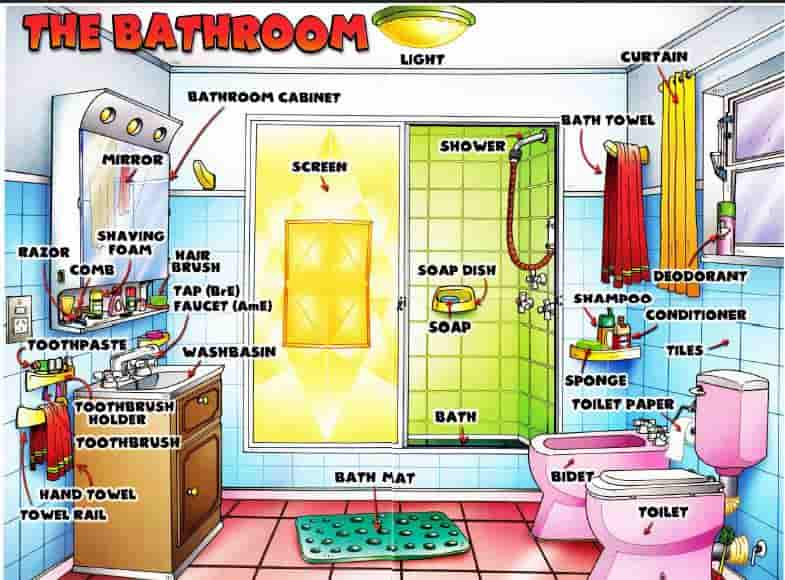 Now it's time to let you with this interactive course in the video below. Here you can listen, repeat and practice simpler answers to tell the different phrases to express agreement in English. ????????
Examples Of Expressions Used to Talk about Bathroom:
Jane needs to go to the bathroom.
Bradley have to go to the bathroom.
I'm going to the rest room to brush my teeth.
Sarah needs to powder her nose.
Kate says she needs to freshen up (her make-up).
Fred is going to the men's room.
Where is the ladies' room, please?
Where is the men's room, please?
Where is the toothpaste?
Do you need to use the bathroom / restroom?
Are there any restrooms in this supermarket?
Excuse me, may I go to the lavatory? I'd like to wash my hands.
The link to bathroom vocabulary worksheets, activities and games for beginners will be available here soon. This vocabulary lesson is targeted to the beginners and intermediate to build their basic vocabulary in English and help them speak confidently.
Thanks for your attention. Hope you liked the lesson and see you again in an other English lesson in our coming courses. Don't forget to subscribe to our newsletters to receive new tips right to you inbox.
---
---
Other Popular Articles - قد يعجبك أيضا